Decoding Wellness
DECODING WELLNESS
The simple and effective program that corrects energy blocks holding you back from living to your fullest potential.
get started
What if there was a way to communicate with your body to know
exactly what it needs?
What if,
 without leaving your home, 
you could be shown the current energy blocks 
that are preventing your physical, mental and emotional bodies from thriving? ... Energy blocks you may be carrying since as far back as childhood that are draining your energy, weakening your immune system and preventing you from operating at your FULLEST POTENTIAL.
Decoding Wellnes offers a simple and effective way to see and correct these energy blocks.
After experiencing this powerful technology and the dramatic benefits it's brought to my life
, I've put together a program combining leading edge Bioenergetics with proven wellness protocols to help you live with more energy and balance. You deserve to
feel good
. You deserve to be
healthy and happy
. You deserve to
thrive
! This is the easy to follow, *
no drama
,
no trauma*
wellness program that will give powerful results in a matter of months, not years. (And,
it works
.)
This is Decoding Wellness.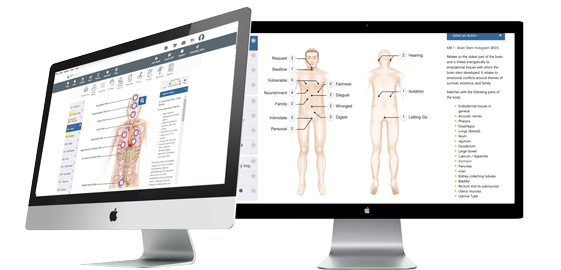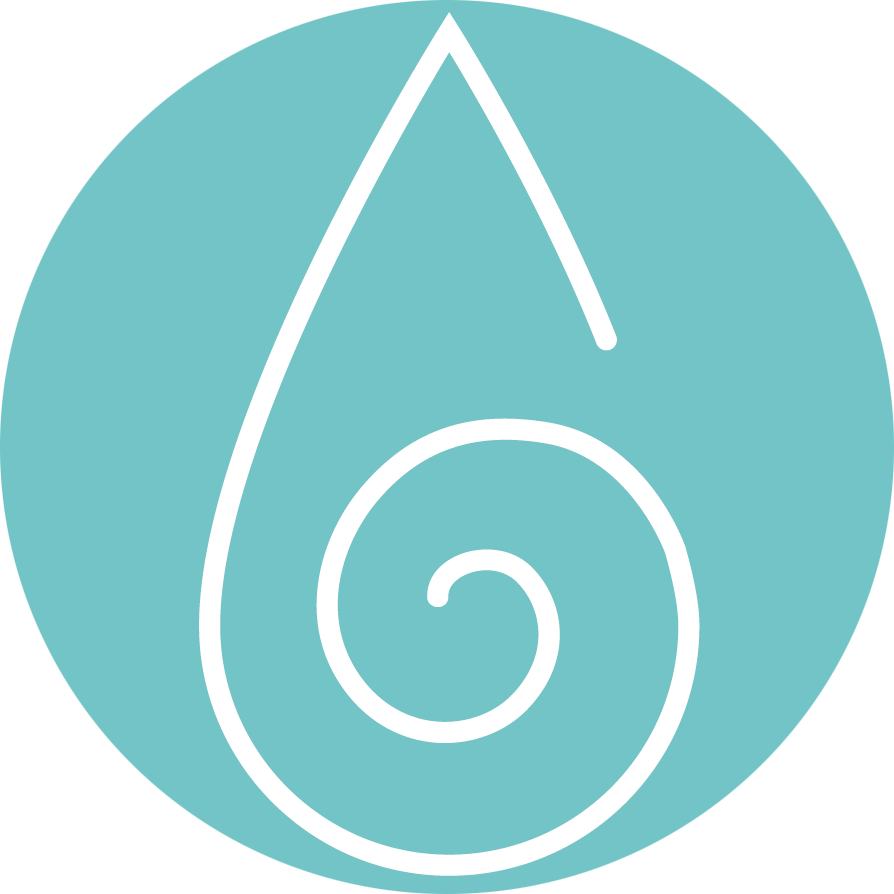 get started
We need real support now more than ever. 
If the 2020 pandemic has taught us anything it is that: we need stronger immune systems and need to be more proactive regarding our own health
.
The
Decoding Wellness Program
 uses Bioenergetics technology to scan your entire Body-Field uncovering energy blockages and showing you which areas are asking for support right now. You'll be given a report containing your five Body-Field priorities and the Infoceuticals to match. The protocol is simple to follow and is designed to increase your energy levels, boost your immune system and positively affect your mood and perspective on life. You will do it in less time, spending less money and with longer lasting benefits than most programs out there.
Introducing Bioenergetics
Bioenergetics is the study, detection, and correction of energy in living systems. Researchers have spent decades mapping out the energy and communication systems of the body. Collectively, these are called the
Human Body-Field, which acts as a control system for the body
's physical activity. Energy blocks and distortions weaken the Body-Field and its ability to run and power the body in an optimal way. We start feeling tired more often, not because we don't have enough energy, but rather because we are using more and more of our energy to compensate for the blocks and distortions. Over time, these energetic adaptations can become the source of almost any physical symptom. Our job in Bioenergetics is to help correct or clean up the Body-Field. As we do, more energy is available to power our immune system, support the body's own ability to heal, and eventually feel more energized, more balanced and more alive!
The Bioenergetic Scan of your Body-Field
pinpoints areas needing the most support right now and helps us create the best Infoceutical protocol to meet these needs. Find out more about infoceuticals below and the important role they play in correcting our Body-Field. Combined with our natural wellness recommendations, this approach offers what I feel is the best recipe for a happy, energized and balanced life. 
Infoceuticals: Essential Wellness Information
Infoceuticals are leading edge technology that contain very precise sets of frequencies (or information) designed to correct imbalances in our Body-Field. A healthy body requires both energy and clear communication channels. In addition to increasing our energy levels, Infoceuticals also improve communication between systems within the Body-Field.  Infoceuticals are easy to take. Just add the recommended number of drops to a small glass of water and drink once a day. Your Body-Field scan will bring up the priority areas that are needing the most support right now and this will help create your protocol. We are not chasing symptoms, but rather listening to your body's current needs.
Imagine...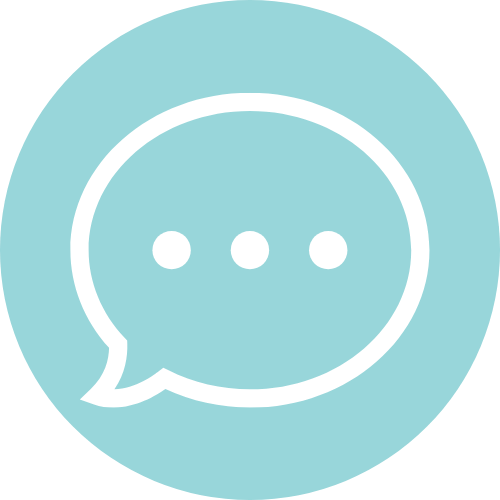 Having a conversation with your body
 to better understand it's needs.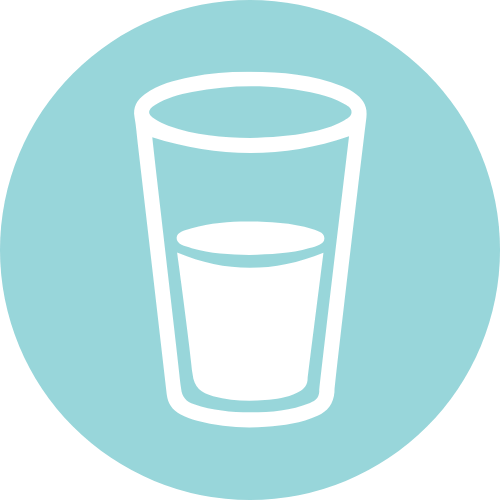 Supporting your body with a protocol that is
as simple as drinking a glass of water
.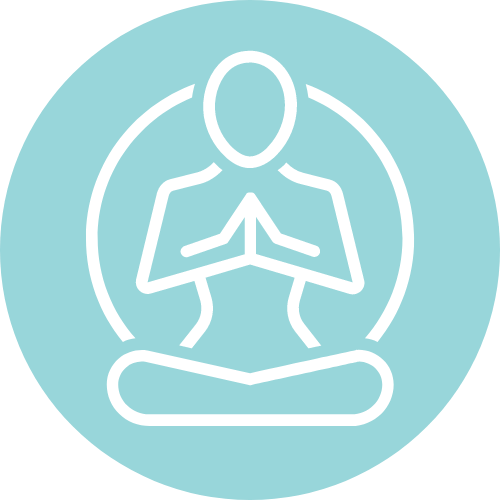 Feeling more resilient
, having more energy with less pain. Enjoying a clearer mind and a better connection to your feelings.
Adverse Childhood Experiences: Contributors to Chronic Illness
The first Adverse Childhood Experience (ACE) study took place in the late 1990s with over 17,000 participants from all walks of life. The groundbreaking study revealed that over 67% of all adults interviewed had experienced at least one ACE in their youth (0 - 17 years old). ACEs are traumatic events children have no control over such as divorce, loss of a parent, emotional neglect, physical neglect, parental abandonment, living with a mentally ill or addicted family member, verbal humiliation and more. This number alone was astounding but grossly underestimated as it did not take into account difficult births, early illness, hospitalizations, or other events from their earlier years that these adults could not possibly remember.
Why Does This Matter?
The study showed that children who had experienced high number of ACEs had a higher risk of developing seven of the top ten causes of death.
With four or more ACEs the risk of developing:
Depression is 4.5 times higher than people with no ACEs
Stroke is 2.6 times higher
Cancer is 2.5 times higher
Hepatitis risk is 2.5 times higher
Chronic Obstructive Pulmonary Disorder (COPD) is 2.5 times higher 
Diabetes is 1.6 times higher
Suicidal tendencies is 12 times higher
A person with six or more ACEs was determined to have a potential reduced lifespan of 20 years.
The Good News
You do not need to remember your ACEs or relive the trauma in order to release them. Bioenergetics has been able to detect and measure the energy disturbances related to trauma in specific parts of the brain. What can be detected and measured can be corrected with the use of Infoceuticals. Infoceuticals are an effective, yet gentle way to correct these disturbances without having to relive or re-activate the trauma. As blockages are released, you will begin the feel better, have more energy and have a more positive outlook on life.
Who Will I Be Working With?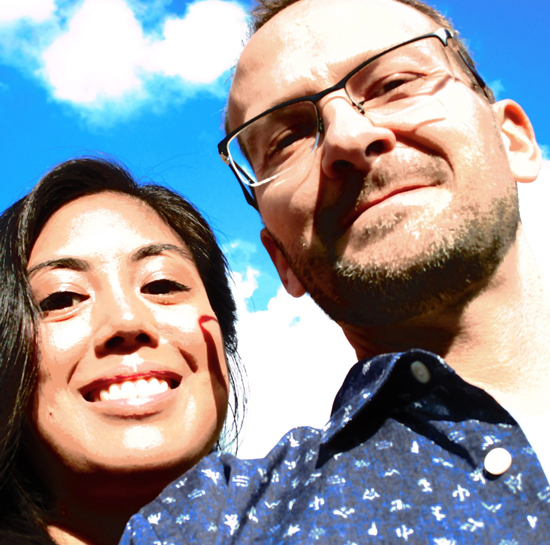 Hi! I'm Julien Griffault, owner of Decoding Wellness. I am a Cancer Survivor, Certified NES and Nutritional Balancing Practitioner.
Bioenergetics has enhanced my ability to respond to stress in a healthy way. My anxiety levels have dropped dramatically, I am happier, more positive and more assertive.
I have combined Nutritional Balancing essentials that I have been using for years with energizing Bioenergetics protocols to create a simple, powerful wellness program. I have put together the exact protocol I use everyday to maintain a healthy body, mind and spirit. Your Bioenergetic Scan report combined with our one-on-one Consultation will include all the information you need to get started. It will be easy to integrate your infoceutical protocol and wellness recommendations into your current diet or daily practice. If you don't have a current diet or wellness practice, I will give you several ideas to try. Feeling good is within reach! Let me help you get even
closer.
Let's get started
Who is the Decoding Wellness Program for?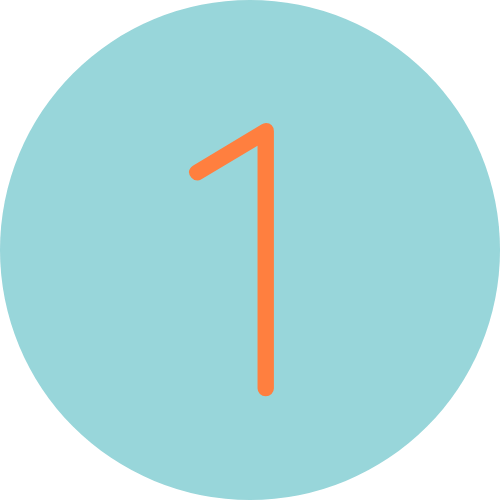 Cancer Survivors (like me!)
Congratulations! You have made it through one of the most challenging experiences of your life. Your treatments were successful and you are either in remission or considered cured. 
Now what? 
If you're anything like me, you know you cannot go back to your old ways. Stress, anxiety, negative thinking, and low self-esteem are simply not an option as they are the root cause of most cancers. The Decoding Wellness program will uncover the negative beliefs and deep hurts that are stored in your energy field. These negatively impact your thinking, your mood, and your body. The recommended Infoceuticals will help you release these blocks without needing to relive the events that caused them. Over time your stress levels will decrease, your thinking will become more clear and you will gain a new perspective on life.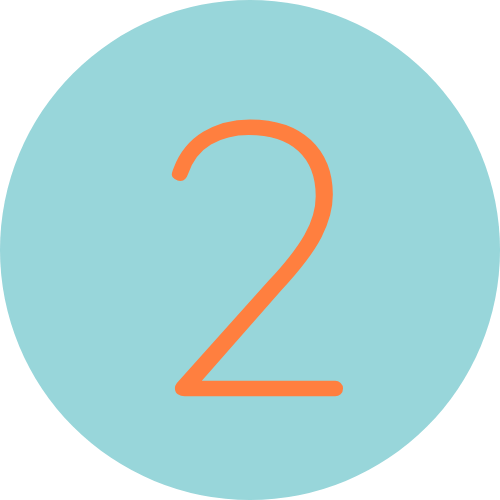 Chronic Conditions
Perhaps you have been given a diagnosis, perhaps not. Either way your pain is real and you feel mentally and emotionally exhausted. It feels like you will be stuck living this way for the rest of your life, and the only thing you can do is manage  symptoms. 
Let's do things differently.
 We'll start a conversation with your body and give it the information and energy it is asking for. It may take a few months or more to feel shifts in your physical body. Just like peeling an onion, layer after layer of hurt and imbalance will be revealed, corrected and blocked energy released to support the body in healing itself! As Bioenergetics practitioners, we are not healing the body, but rather giving it the information and energy it is requesting to return to it's optimal state.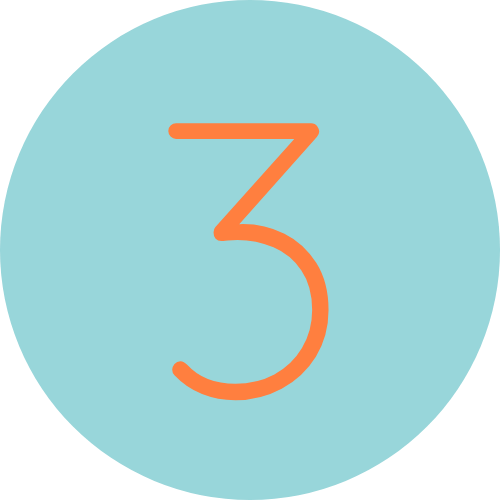 Feeling Held Back
You have occasional body pains but feel okay physically most of the time. You may have seasonal allergies, or a yearly dance with the latest strain of flu, but you are never really ill. Emotionally it is a different story. Perhaps you have regular bouts of fear, anxiety or racing thoughts and don't know why. You know you have the potential to feel more alive, happier, focussed, and successful but don't know how to get there.
 Let's get you plugged back in!
Through the Bioenergetics Scan, we will connect with your Body-Field and see what story it has to tell.
Past experiences that ...
By supporting your energy field and providing corrective information, we can lighten the load! Less baggage means more energy, lighter moods, happier thoughts. You were meant to feel good, let's help you get there.
Here is what is included in the Decoding Wellness Program:
Bioenergetics Scan
You will receive full access to you scan showing your Body-Field measurements and the priority areas needing support right now. Your scan measures imbalances, distortions and blockages in your energy field.
Click through images in the slider below to see some example screens.
Energy Source
How your Body-Field is exchanging energy with your environment and the earth's fields
Energy Strength
How your organs energy fields are powered and which are needing correction or support
Energy Flow
How energy travels through your Body-Field via the Traditional Chinese Medicine meridians/information highways
Mind Body
Where negative emotions are currently trapped in your Body-Field
Energetic Immunity
How information and energy travels through your Body-Field's immune pathways
90 Minute Consultation Call 
We will connect virtually and I will share my screen with you as we go over each aspect of your first scan. I'll show you how to understand your scan and the various screens which you have access to in your portal.  We'll review the areas that are coming up as priorities, how they might be related to your current symptoms and their  impact on your physical, mental and emotional state. I will explain your Infoceutical protocol and the areas of your Body-Field each Infoceutical is designed to support. 
Personalized Report 
I will send you a report after each scan which will include some notes about your scan results and progress as well as your personalized Infoceutical protocol for the month. Your report will also include a short energy boosting meditation to do when taking your Infoceuticals. For those taking part in the six month program, you will receive special monthly bonuses in the form of wellness guides. Each month these guides will focus on specific areas such as diet, detoxification and lifestyle. These are the wellness protocols I use on a daily basis.
Five Infoceuticals 
After each scan, you will receive your personalized Infoceutical Protocol by mail. These five Infoceuticals are selected to support your highest Bioenergetic priorities. Infoceuticals are liquid remedies that contain the information needed to correct energetic disturbances in your Body-Field and increase your overall energy levels. Each program will include at least one Infoceutical designed to help the Body-Field release energy blocks related to past trauma. Releasing these blocks will help you feel better, slow down negative thinking and begin to dissolve fear and anxiety without needing to re-activate old trauma.
Wellness Portal 
This is where the magic happens! After your purchase you will receive instructions on how to fill out your intake forms and create your own Wellness Portal account. As a Decoding Wellness client you will have lifetime access to this portal.  The Wellness portal is where you will be able to complete your Scan, see past Scans results and access your personalized Infoceutical protocols. You portal is also packed with valuable extras! You will have immediate access to a library of powerful
Imprinted Music
as well as the
Energy4Life Ebook
,
Podcasts
with wellness experts such as Bruce Lipton, inspirational
Movies
and delicious
Recipes
.
Let's get started
Is This Program Right For Me?
Maybe you already know that you need to make deep changes but don't know where to start.
Maybe you are aware of past events that have had a negative impact on you and are overwhelmed by all the available trauma release techniques available to you.
Maybe you find yourself stuck in negative or fearful thought loops.
Maybe you feel overwhelmed by all the Wellness Programs that claim to be the best program for you.
None of those should be—or need to be—reasons to not start living a healthier and more balanced life.
BUT if you are stuck not knowing where to start…
Or better yet, if you want to learn what your body is asking for in order to help you regain your energy and thrive...
The Decoding Wellness Program is for you. 
Let's get started
How DOES it work?
Simple Steps to Success
This process is very easy and done fully from the comfort of your home. All you need is a computer (or tablet or phone) and an internet connection.
Ready to start?
Say
Yes
to having more energy, releasing blockages and supporting your body in its healing process!
Yes!
Have more questions? Scroll down for our FAQ
Scan your Body Field
Scan your Body-Field from the comfort of your home using your computer and internet connection. All you need is a space where you can sit quietly for a few moments to set your intention for the experience. The process takes less than five minutes! Don't worry I'll send you instructions on how to do this so you can get the best results. 1
Consultation
We will connect via Zoom to review your scan results and the areas that are asking for support right now. I will present your personalized protocol and have your Infoceuticals mailed right to your home. 2
Correct & Support
Your Infoceutical protocol will provide your Body-Field with the corrective information it is requesting on a daily basis. For 3+ weeks your Body-Field will receive and integrate this supportive energy allowing for deep transformation. 3
Monthly Re-Scans
It is recommended to re-scan and follow your personalized Infoceutical protocol for a minimum of six months. Each month you will re-scan and receive a report containing a summary of your scan's highest priorities and updated Infoceutical protocol. The re-scans do not include a consultation, however, you have unlimited access to your scan within your Wellness Portal plus a library of Imprinted Music, Podcasts, Movies and Recipes. 4
Scan Packages
While a one month supply of personalized Infoceuticals is beneficial, I recommend working with Bioenergetics for a minimum of six months in order to address deeper imbalances within the Body-Field. Each month your scan will reveal your body's priorities that are ready to be supported and corrected. You may work with me on a "Pay As You Go" basis, or purchase a six-month package which offers savings and continuous support.
1st Scan & Consultation
Initial Scan + 90 min Consultation + 5 Infoceuticals
$280 $450 value First Remote Bioenergetic Scan One 90 min Analysis & Consultation Call One Report & Personalized Protocol 5 Infoceuticals (one month supply) Free Shipping Lifetime Wellness Portal Access Lifetime Scan Result Access
Buy Now
Pay As You Go Re-Scans: $232 per scan Total for six months: $1440 when purchased individually I recommend working with Bioenergetics for a minimum of six months
6 Month Wellness Package
6 Scans + 90 min Consultation + 30 Infoceuticals
$1290 Compare to $1440 when purchased individually Six Remote Bioenergetic Scans One 90 min Analysis & Consultation Call Six Reports & Personalized Protocols 30 Infoceuticals (6 month supply) Free Shipping Lifetime Wellness Portal Access Lifetime Scan Result Access Bonus Wellness Guides
Buy Now
Frequently Asked Questions
Most frequent questions and answers
how quickly can i scan and get my results ?
Quick answer: You will be able to scan 1-2 business days after you make your purchase. Once you purchase your Wellness Program, you will receive instructions on how to access your Wellness Portal.  After you have filled out your intake form online, I will send you further instructions on how to scan. It is very easy! Initial Scan: We will schedule a time for your consultation within 2-5 business days after your scan is complete. You will have access to view your scan results in your Wellness Portal after our call. Re-scans: You will be sent your report and will have access to your scan results within 1-2 business days.
What is Bioenergetics?
Bioenergetics is the study, detection, and correction of energy in living systems. Researchers have spent decades mapping out the energy and communication systems of the body. Collectively, these are called the Human Body-Field, which acts as a control system for the body's physical activity. When this field is underpowered or distorted, it is unable to run the body in an optimal way and the body's cells and systems may begin to fail. Symptoms often begin with simply feeling tired, but they can continue into just about any known health problem. When we improve the function of the Body-Field, and we combine this with a whole system wellness program, the body's incredible healing system can take over and begin restoring the body to health.
What are Infoceuticals?
Infoceuticals are proprietary liquid remedies from NES Health™ that provide energy and corrective information to the Human Body-Field to improve its functioning. Since we see the Body-Field as the master control system to the rest of the human body, we believe this is the future of wellness, addressing the root cause of health concerns. Most Infoceuticals require a Bioenergetics scan and recommendation by a practitioner. Some Infoceuticals, called "Feel Good" Infoceuticals, may be purchased in your portal without having done a scan. These may be given as gifts and taken any time you feel the need for a little emotional support. My favorite "Feel Good" Infoceuticals are Peace and ESR (Emotional Stress Release).
How much do Infoceuticals cost?
Infoceuticals cost $30 each. Your program includes five Infoceuticals per month. You may purchase additional "Feel Good" Infoceuticals in your Wellness Portal. These can make excellent gifts and may be very supportive for those dealing with acute stress.
Are the infoceuticals included in my scan?
Yes! Contrary to many practitioners out there we want to make the program as easy as possible for you so we include five Infoceuticals for you each month. We take care of ordering and shipping, all you need to do  is focus on your program.
I do reiki, eft, emdr, other types of energy or therapy work... is this going to interfere?
Your personalized program will not interfere with other therapies. In many cases your personalized Infoceutical protocol will help you go deeper and get more out of the other practices. 
I had severe trauma as a child or have ptsd from recent life events... will this reactivate those memories?
The Body-Field scan may reveal deep hurts in your energy field, however these will not come up as a priority until the body is ready to release them. Often old wounds and traumatic events will be released without our participation and
without the need to re-activate the pain
. This is one of the main reasons I love this program so much! You can heal emotional wounds you were not even aware of.
Do i need to be aware of all my past trauma for this to work?
No. The scan will be able to detect energy distortions in the brain field that are often associated with specific emotional patterns and may have been caused by past traumatic events. These events could be from your childhood or from last week. Beyond your intention to clear any distortions that may be holding you back, your awareness of these past events is not needed for the Infoceuticals to work. Most of the clearing and releasing will happen at night while you sleep. You may experience lucid dreams, these are not nightmares but rather snapshots of people and places from the past that show up as your subconscious makes the needed corrections in your energy field. 
What I find most fascinating is that you are able to release old hurts you may not even be aware of without needing to re-activate the memory or trauma
.
Do the monthly scans include a consultation?
We have put together a 6 month program which includes one initial consultation, the following re-scan results will be shared in a report sent to you each month. This set up is meant to offer you a more affordable way to re-scan and receive your updated Infoceutical protocol. Each scan will come with a report covering your priorities for that month. Your re-scans do not include live consultations, however, you can always purchase a single add-on consultation any time you would like additional support.
If you've read this far...
You have two options:
Continue to spend more time and energy trying to figure it out on your own... Or, take advantage of this amazing technology to connect to your Body-Field and see for yourself what areas are looking for support right now. You can stop the guessing game, no one knows your needs better than your body. 
Imagine where you could be just a few months from now.
You understand yourself better and how past events have affected your Body-Field and your health. You feel empowered as you know you are supporting your body with what it actually needs making everything else you are doing more efficient. You feel better, stronger, have more energy for yourself, your family, your friends. You have a deeper understanding of how your thoughts affect your reality. You bring consciousness in everything you do and are becoming a brighter light in this world. 
You're ready to start Decoding Wellness.
Not quite ready?
Let's stay in touch
Subscribe to our newsletter we send out wellness tips and recommendations and there might even be the occasional discount as well.